BD Consultants
Consulting
BD Consultants offers aeronautical and defense consulting services always looking for unique and competitive solutions in terms of logistics and customer support, providing the best solutions and ensuring the satisfaction of customers and partners.

BD Consultants consulting service's goal is to provide the strategic support for new business opportunity to customer and develop this business in the best possible way, allowing the customer to have a complete view of the future business, how it will work and what will be need to accomplish it.

Market analysis is extremely effective in pursuing demands for services or new products. We believe that knowing the competitors, projects operational costs and the potential customers are the key to set up a winner strategy to reach the enterprise success.

A joint action with costumers allows to identify any vulnerabilities and work on improvements in the project, resulting in solutions that will meet or even exceed costumers expectations.
---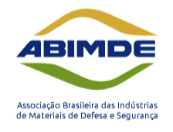 BD Consultants is a company member of ABIMDE - Brazilian Association of Defense and Security Material Industries.